03 Octubre 2021
Audiciones para cantantes, mas informacion :
www.omegamusicmanagement.com/online-services/omega-opera-concerts/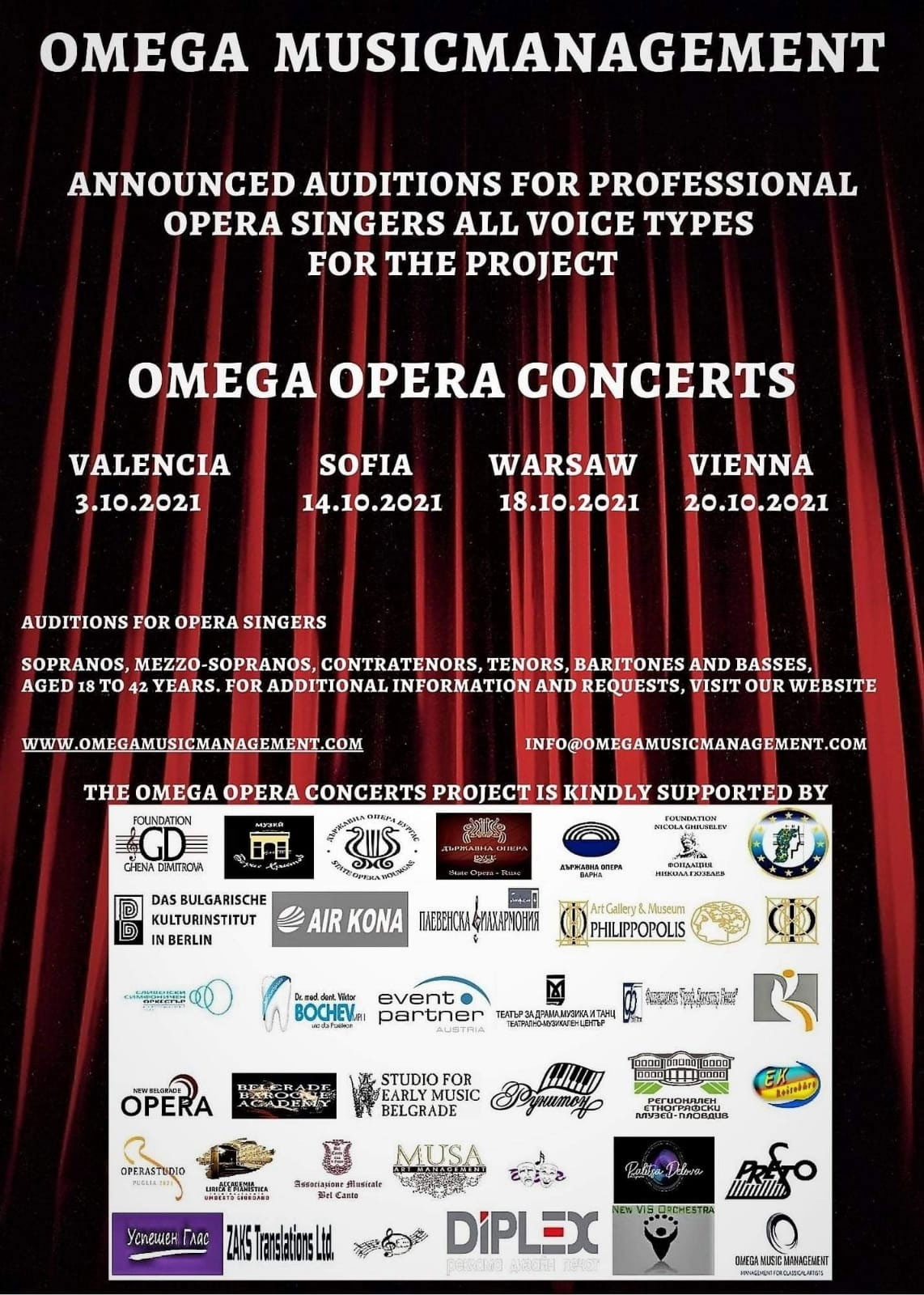 12 > 15 Agosto 2021
MUSA colabora con Sol Music Festival de Torrevieja
www.solmusicfest.com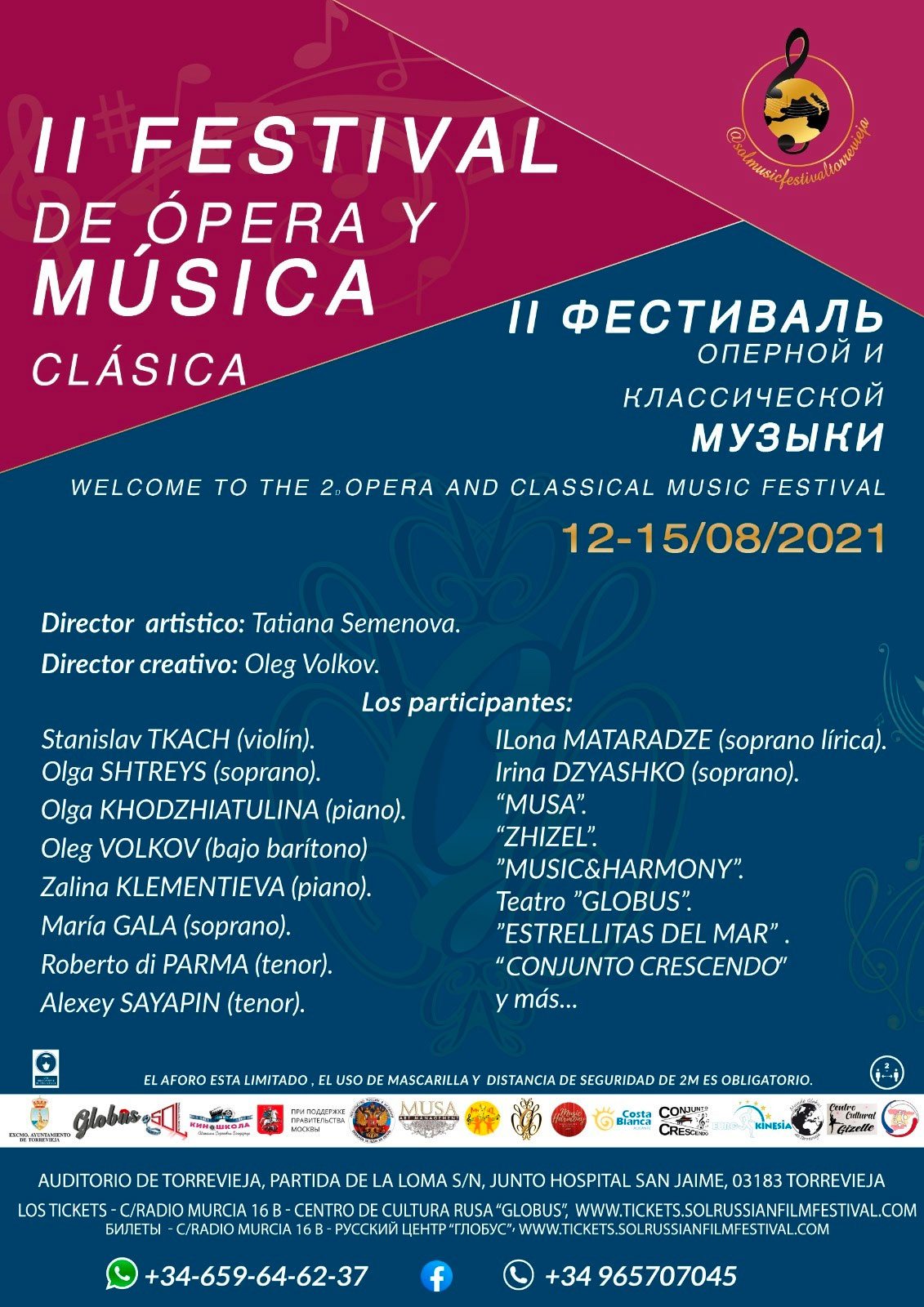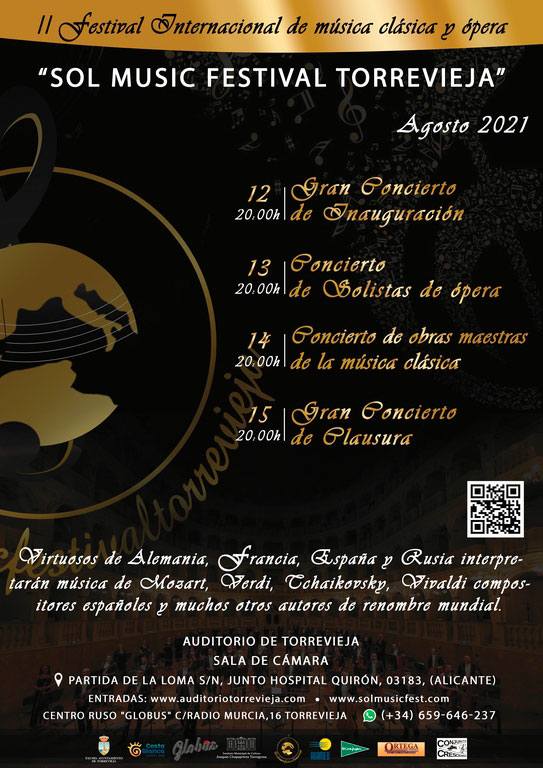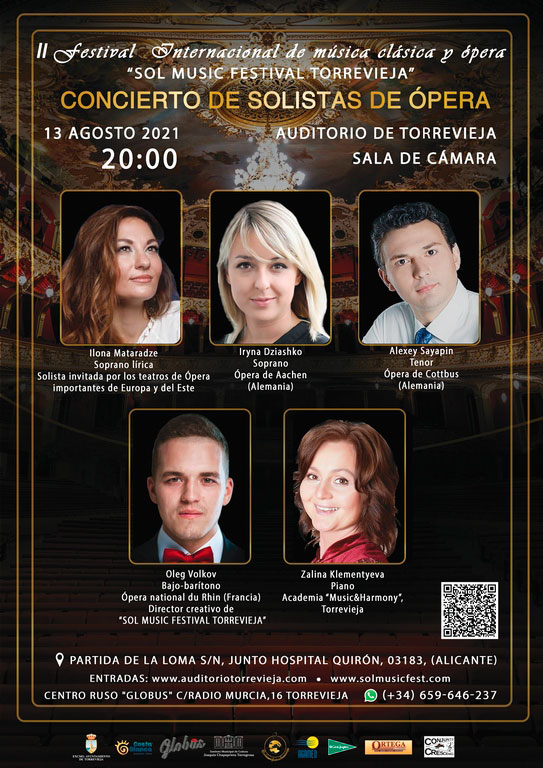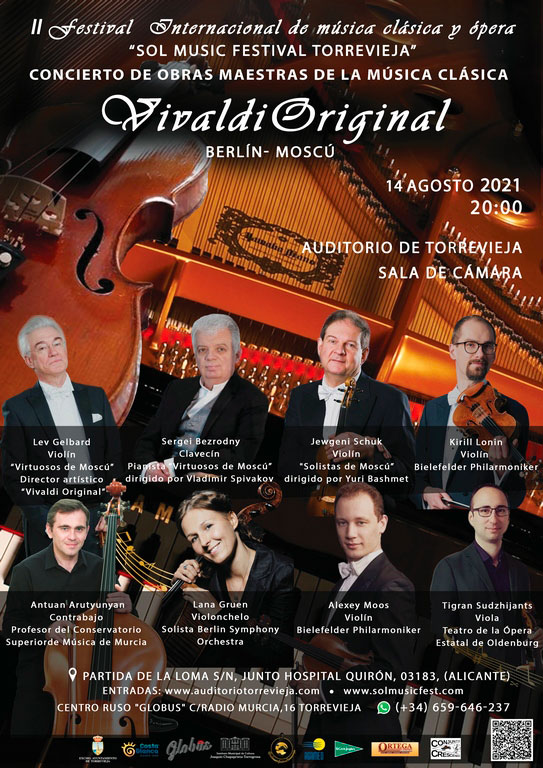 MUSA colabora con Omega
MUSA colabora con Omega y aconseja a jóvenes cantantes
visitar este link y aprovechar el tiempo al máximo.
Musa collaborates with Omega and advises young
singers to visit this link and have a look!
Dear singerd,
Due to numerous registrations, inquiries and interest in our workshop in Belgrade,
we would like to inform you that we still have very few free places available.
The candidates who still want to register for our workshop can do so only until February 10th.
Inquiries after the registration deadline will not be considered.
For more information and registrations:
https://www.omegamusicmanagement.com/about-us/workshop-2-6-march-2021-belgrade/

Best regards,
Omega Music Management Team

16 Enero 2021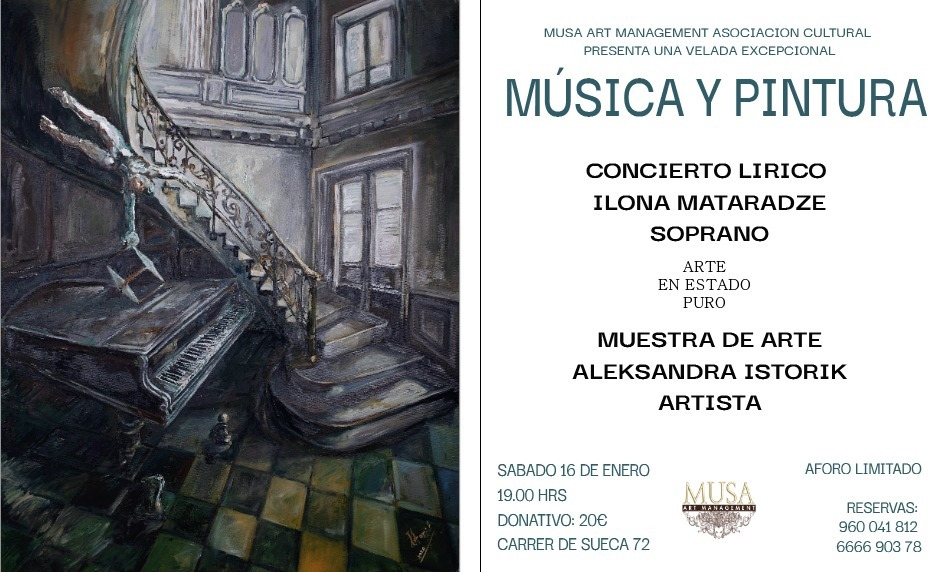 15 & 16 Enero 2021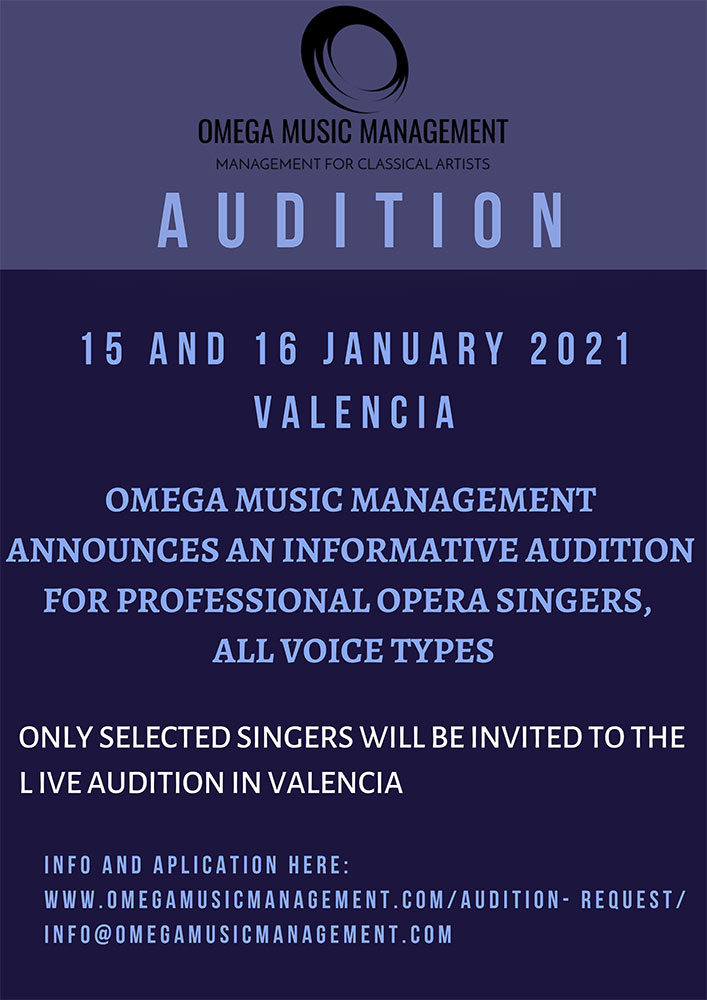 23 Diciembre 2020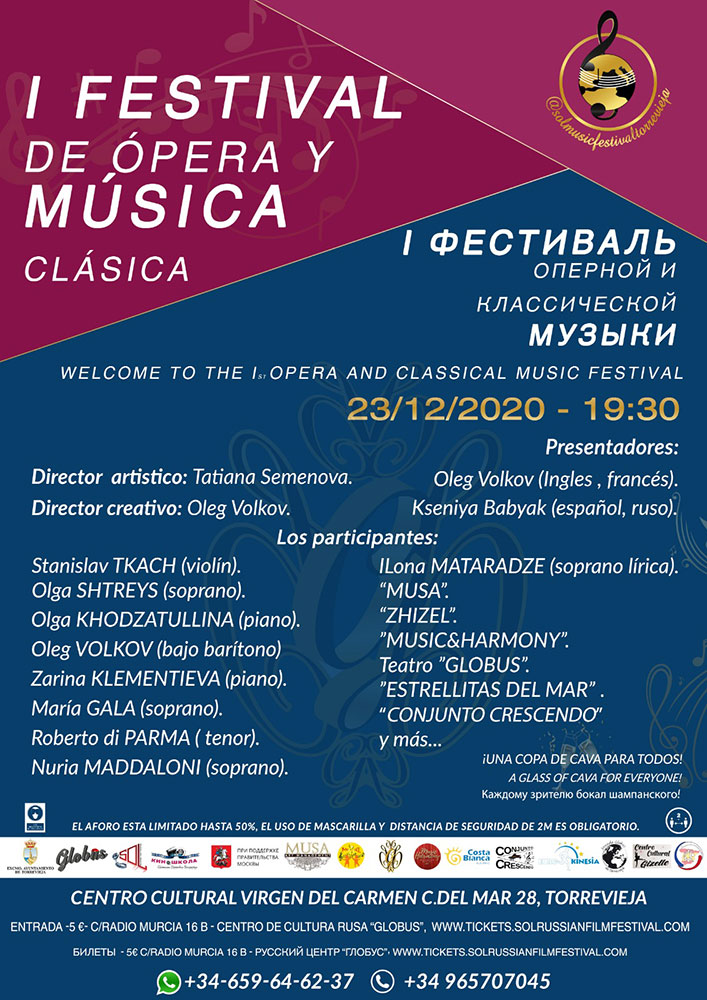 Concierto
Álvaro Tatay Gonzales
23 de Febrero 2020 a las 11:00
Iglesia de los Santos Juanes

Joven promesa entre las flautas de Valencia, Álvaro Tatay Gonzales
participará en el ciclo de música de cámara "Música als Sants Joans"
junto con M. Giorgio Celenza al piano.

> Descargar el programa

¡ Os esperamos !

Eventos pasados
Inauguración de la
Asociación Cultural Musa
con recital
13 de febrero - 22.45 horas
Ameyal - Carrer del Conte de Salvatierra, 39
Reservas e información: 963 20 58 37

Programa
"Las cuerdas de mi alma"
presenta una cuidadosa selección
de las obras más románticas desde el
periodo Barroco hasta el Verismo
Italiano, Ruso y Francés.
Artistas
Ilona Mataradze, Soprano
Mikhail Spivak, Violín
Giorgio Celenza, Piano
Alvaro Tatay González, Flauta
Remedio Pallas, Castañuelas
Los fondos recaudados serán destinados
para el cumplimiento de los fines
de la asociación MUSA